April 8, 2024

-

April 12, 2024
Spring 2024 Event – Yuma, Arizona
Event Navigation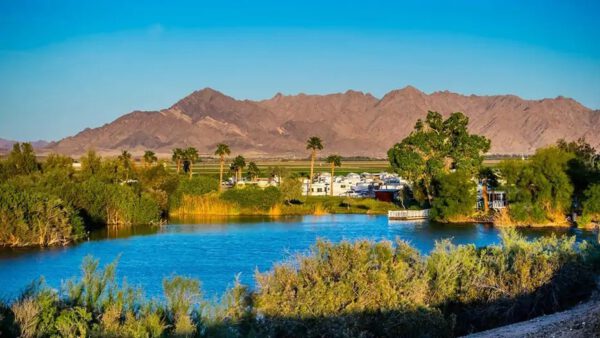 Please join us for the first Freightliner Chassis Owners Club National SUPER EVENT, which will be held in Yuma Arizona. For this event we are joining forces with Fleetwood Motorcoach Association (FMA) and Diesel RV Club (DRVC). Coupling with these two groups will give us the opportunity to expand the content of our seminars to include information on the coach itself in addition to chassis education. We are pleased to be able to offer seminars on topics such as air conditioning, electrical, batteries, slideouts and more. Although the exact agenda of seminars has not yet been established, you can rest assured that there will be many topics of concern for all recreational vehicle owners.
The rally will begin on Monday April 8 and conclude with departure on Friday April 12.  The Camp Freightliner class will be conducted on Saturday April 6th and Sunday April 7th. As always there will be an abundance of educational seminars, food, professional entertainment, crafts and mostly fun. There will also be time for exploration of the local area for those that wish to do so. Additionally, we are going to work with a local RV dealer to get coaches on display for your viewing pleasure.
Cost for the event is $450.00 for two members in the coach, $350 for one. For each additional person over two add $110 each. For those wishing to attend the Camp Freightliner class remember you will need to pay them directly for the cost of class.
Enrollment information for this will be included in the confirmation letter you receive from us after signing up for the rally. Simply state that you wish to attend Camp Freightliner on the registration page for the rally, and we will send you the information needed to get into the class.
Yuma lies in the southwest corner of Arizona on the banks of the Colorado River and is near the Mexican and Californian borders. It is the largest city in Arizona outside the metro areas of Phoenix and Tucson. There are abundant things to see and do in the Yuma area including several golf courses, museums historic parks, as well as casinos. The old downtown area has an historic theater with shows and performances throughout the year, several art galleries, boutique shops, and locally owned restaurants.  Yuma played a significant role in Arizona's old west history. Visitors can visit two historic parks in town. The Yuma Territorial Prison comes to life in the film "3:10 to Yuma," and it was an actual prison until 1909. Much of the jail was built from quarried granite and still stands today. It features exhibits in the prison museum. There is also a 10-acre Yuma Quartermaster Depot.  This is another historic park dating back to 1864.The military used it for 20years as a warehouse to store supplies of food, clothing, ammunition and other items. Approximately nine hundred mules were held in the area, ready to support teamsters on their journeys to supply military forts in other states. You can start at the park & visitor center to begin exploring the historic buildings and grounds.
Any questions please contact Pattee Perez at perezcnp@att.net / 949-697-8893.
Registration is now open.  We look forward to seeing you in Yuma.